HiB Solas 50 LED Illuminated Mirror 500mm Chrome Frame 79510500
UK Delivery from £6.95 - Estimated 2-3 Working Days on most smaller items and 5-7 Working Days on larger items. Call us on 01524 841087 for accurate delivery times.
HiB Solas 50 LED Illuminated Mirror - 500mm Wide - Chrome Frame - 79510500
Solas round illuminated bathroom mirror offers light blending and colour temperature changing technology for a level of illumination that is second to none. The mirror features a circle of LED light, which is offset from the surface of the mirror. This provides optimal facial illumination, comparable with the make-up mirrors used by professional stylists. Find the perfect hue for precision tasks, such as shaving or applying make-up — or choose a shade that complements your interior design.
The circular LED light frame is available in chrome or brushed brass with mirrored sides, or in a cutting-edge industrial black. Solas can be hung landscape or portrait to suit your bathroom.
70 x 50(60)cm
Polished chrome frame with mirrored sides, brushed brass frame with mirrored sides, or matt black frame for a statement style
Colour temperature changing LED illumination
Heated pad
Can be hung landscape or portrait (see photos)
Sensor switch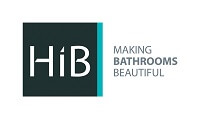 More Information

| | |
| --- | --- |
| SKU | 79510500 |
| Price | £319.38 |
| Weight | 9.850000 |
| Brand | HiB |
| Style | Modern |
| Shipping Weight | 100 |
| Colour | Chrome |
| Select Height | 700 |
| Height | 601 - 700 |
| Select Width | 500 |
| Width | 401 - 500 |
| Select Length | 0 |
| Manufacturers Price | £425.83 |
| Select Depth | 78 |
| Depth | 0 - 100 |
| Mounting | Wall Mounted |
HiB Solas 50 LED Illuminated Mirror 500mm Chrome Frame 79510500 Reviews
UK Delivery From £ 6.95 | 2-3 Days on most items
For any queries regarding delivery times, please call 01524 841087 or email us